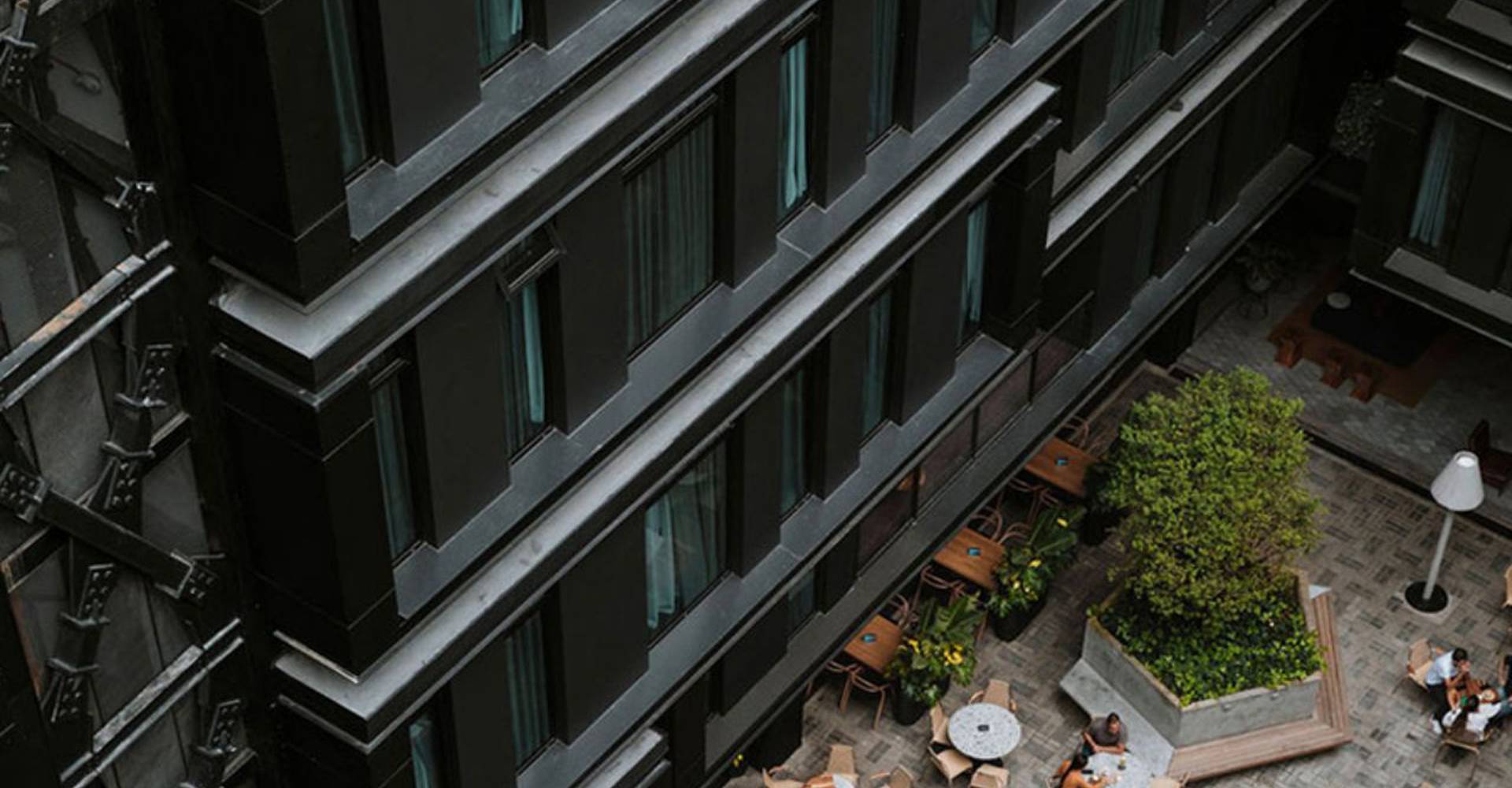 CLICK CLACK
BOGOTÁ
Click Clack is not a traditional hotel. It's a 60-room experience that, beyond rest and mouth-watering cuisine, has something to do everywhere you turn; designs that make you rethink the way you experience your surroundings and messages that, when well interpreted, take you out of your comfort zone. You'll never go back to a bland hotel after being surrounded by the infrastructure and interior design that led to The Click Clack Hotel being awarded the top prize in the Latin American region at the International World Luxury Hotel Awards 2017; in the Luxury Modern Hotel, Luxury Design Hotel and Luxury Boutique Hotel categories to be exact.
Floor-to-ceiling views of the jaw-dropping Andes Mountains, a strong cultural agenda of events where locals and foreigners alike come together in the heart of one of the capital's hubs: 93rd Street Park. The Click Clack Hotel offers an exclusive designer getaway in one of Latin America's most up-and-coming cities.
CLICK CLACK
MEDELLÍN
The Click Clack Hotel is located in the heart of Provenza, a space with a chic and daring design where exclusivity prevails, with 119 rooms ranging in size from XS to 3XL, each and every one with creative details to awaken our guests' curiosity while fostering interaction.
This space is located in a modern and beautiful area for strolling around, surrounded by green areas, restaurants, stores and bars; just a stone's throw from the city's two airports.
You don't need to leave the hotel, if you don't want to; we've got a green outdoor lobby surrounded by a gastronomic point with a wide variety of options to satisfy all tastes. It has 5 exclusive restaurants, which have become all the rage in the city: Egeo serving Greek food, Mekong for fans of Thai, Big Bao for takeaway and Click Clack Kitchen, a responsible and healthy cuisine option.